SHOWDESIGN & EVENTDESIGN -

Celebarte as you fall
Since the boss himself plays in a band, we certainly have the necessary experience to set you the stage you need. Together with our partner companies, we can offer everything your heart desires, from the podium to sound and light systems to the various multimedia elements. What does not yet exist will be designed and built without further ado!
Of course, we also have the necessary technicians at hand to ensure that everything appears in the right light and sound.
If you wish, we can also record the event and process it right through to the finished DVD, so that your customers or employees have a lasting memory.
On the occasion of the 60th anniversary of decoration advertising, we organized our own event in the shipyard in Korneuburg, as a kind of baptism of fire.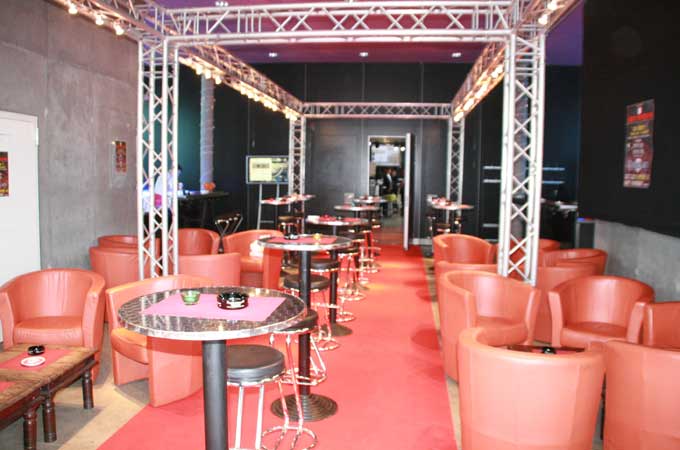 We have rebuilt the entire hall and the anteroom according to our own needs and equipped it with our own and borrowed furniture.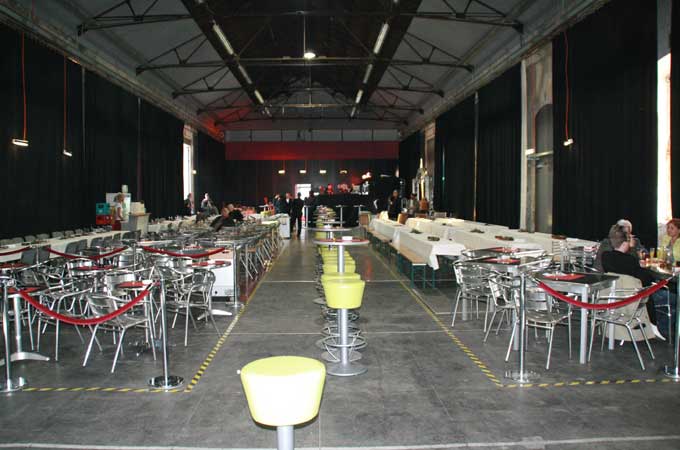 The fact that the stage had to play every piece is explained by the demands that the boss has. Also, three bands performed in a row that night, which didn't make the task any easier.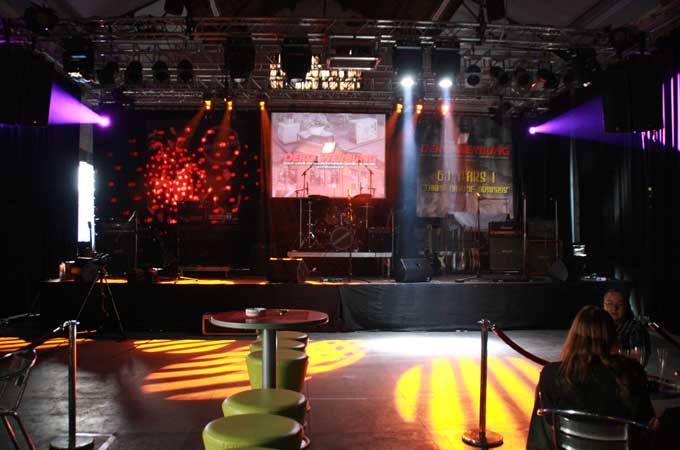 Since the party lasted a whole evening (actually the whole night, the last ones left around five in the morning), we naturally also provided the appropriate catering.
The fact that the food ran out sometime around eleven in the evening was solely due to the fact that, instead of the expected 350 guests, well over 500 came, a mistake that will certainly not happen to us again.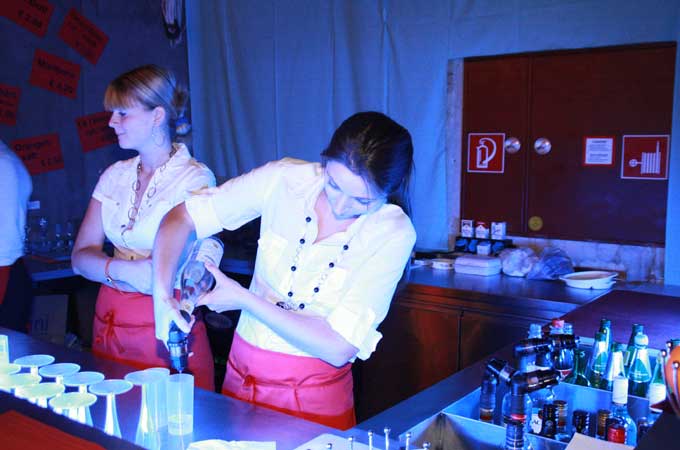 Oh yes, and there was the horde of Harleys driving through the hall...